Sample queries
The prototype was tested on a database of 858 images. The database was clustered and contained several clusters of similar images, so that the retrieval quality could be quickly evaluated visually.
Left top image in all examples below is the query image. This sample query shows the retrieval of the planes cluster. All images from the cluster were retrieved. Last images in the results show that algorithm actually captures the shape of the object :)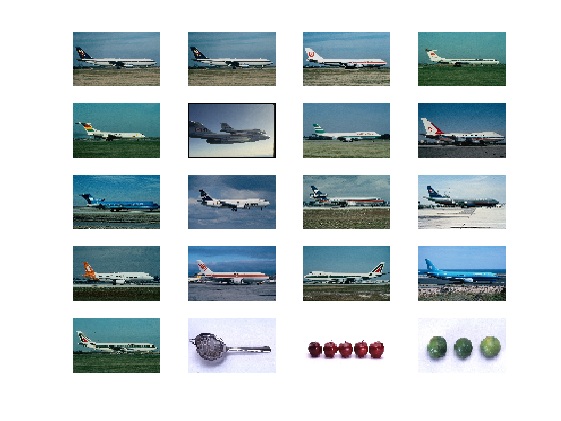 More noisy and more difficult cluster with bears and here we see some ranking errors, although the cluster was retrieved completely.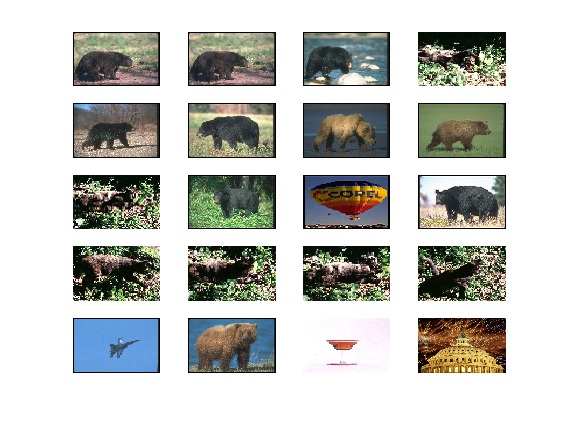 More difficult example with an object that is hard to detect even for humans. First few images represent a small cluster with an animal moving in the bushes. The ranking here is better.